NEBOSH IIRSM Certificate in Managing Risk (eLearning Course Online)
The NEBOSH IIRSM Certificate in Managing Risk can help you be better equipped to identify, evaluate, manage, and communicate on risk.
Immersing yourself in our course materials and rich learning experience, full of real-world case studies and scenarios will provide not only a practical and enjoyable experience, but will help you gain new skills and tools that can be immediately applied.
STUDYING THIS QUALIFICATION WILL HELP YOU 
Analyse the environment in which your organisation operates, identifying potential risks and opportunities and their impact on your objectives
Master the essential principles of risk management and their link to decision-making
Start having the right and timely conversations about risk with different stakeholders
Appreciate the relationship between psychology and decision-making
Understand the risk management process and framework based on ISO 31000
Appreciate the positive role risk management plays in strategy development, business planning and achievement of objectives
Understand the vital role of people and culture to act on risk
Appreciate the importance of an integrated approach to risk management
QUALIFICATION STRUCTURE
The qualification is made up of three elements and based on the principles of the Global Risk Management Standard, ISO 31000.
Element 1 - Principles of risk and risk management
The principles of risk and risk management
The impact of psychology on decision-making
Element 2 - The risk management process
Overview of the risk management process
Scope, context and risk appetite
Risk assessment
Risk treatment
The role and importance of risk reporting and information
Communication and consultation in the risk management process
Monitoring and review of the risk management process
Element 3 - The risk management framework
Integrating the risk management framework within an organisation
The risk management framework and its relationship with culture
The relationship between risk management, business continuity, crisis management and organisational resilience
LEARNING OUTCOMES
By the end of the qualification, you will be able to:
Understand the principles of risk and risk management
Source and challenge the validity of risk information
Understand the impact of psychology on decision making
Apply the risk management process to manage risk effectively
Understand how to integrate a risk management framework into your organisation
ASSESSMENT AND CERTIFICATION
The qualification will be formally assessed via knowledge and scenario-based judgement multiple choice questions.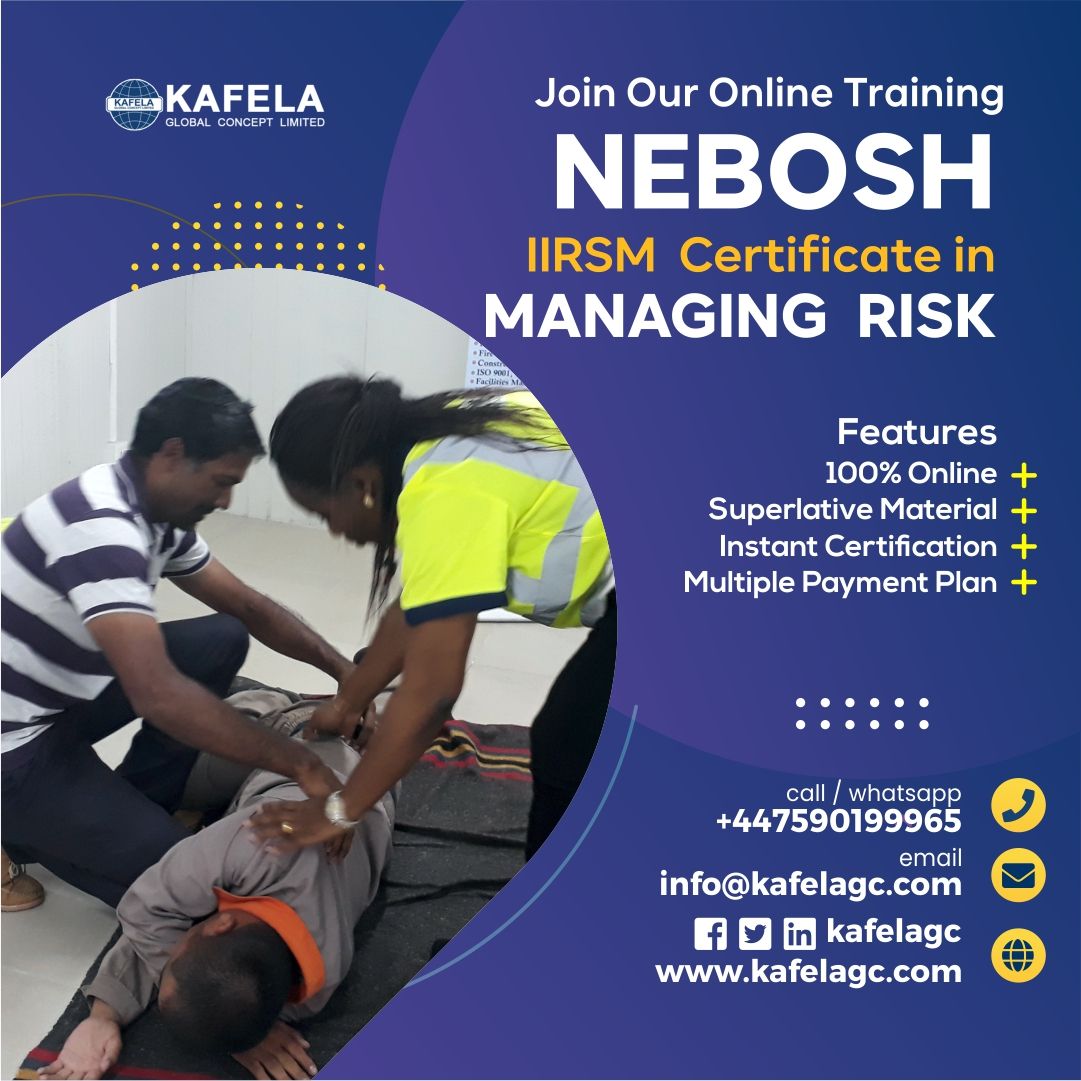 Course Registration
Follow the link to register for the next class now