NEBOSH IGC Training and Exam in Nigeria
Are you looking for a recognised NEBOSH training center, but concerned about sitting exams near you? Kafela Global Concept is authorised to conduct classes for NEBOSH course in Nigeria with the objective of helping businesses and industries increase there productivity and secure a safe environment for workers.
This qualification provides an excellent foundation in health and safety for managers, supervisors, employee representatives and people starting out on a career in health and safety. The certificate is relevant to all types of organisations and helps its holders manage risks effectively.
What you will study
UNIT IG1 : MANAGEMENT OF HEALTH AND SAFETY.
Why we should manage workplace health and safety
How health and safety management systems work and what they look like
Managing risk - understanding people and processes
Health and safety monitoring and measuring
UNIT IG2 : RISK ASSESSMENT
Physical and Psychological Health
Musculoskeletal Health
Chemical and Biological Agents
General Workplace Issues
Work Equipment
Fire
Electricity
Method of study
Zoom session – 12 days and regular contact with Tutor via phone, what's app and email
Assessment
The assessment consists of Open Book Examination and a practical health and safety assessment of a workplace.
Upon Registration you will be issued with the following :
NEBOSH IGC Syllabus
New NEBOSH IGC guideline
NEBOSH Learner Welcome Pack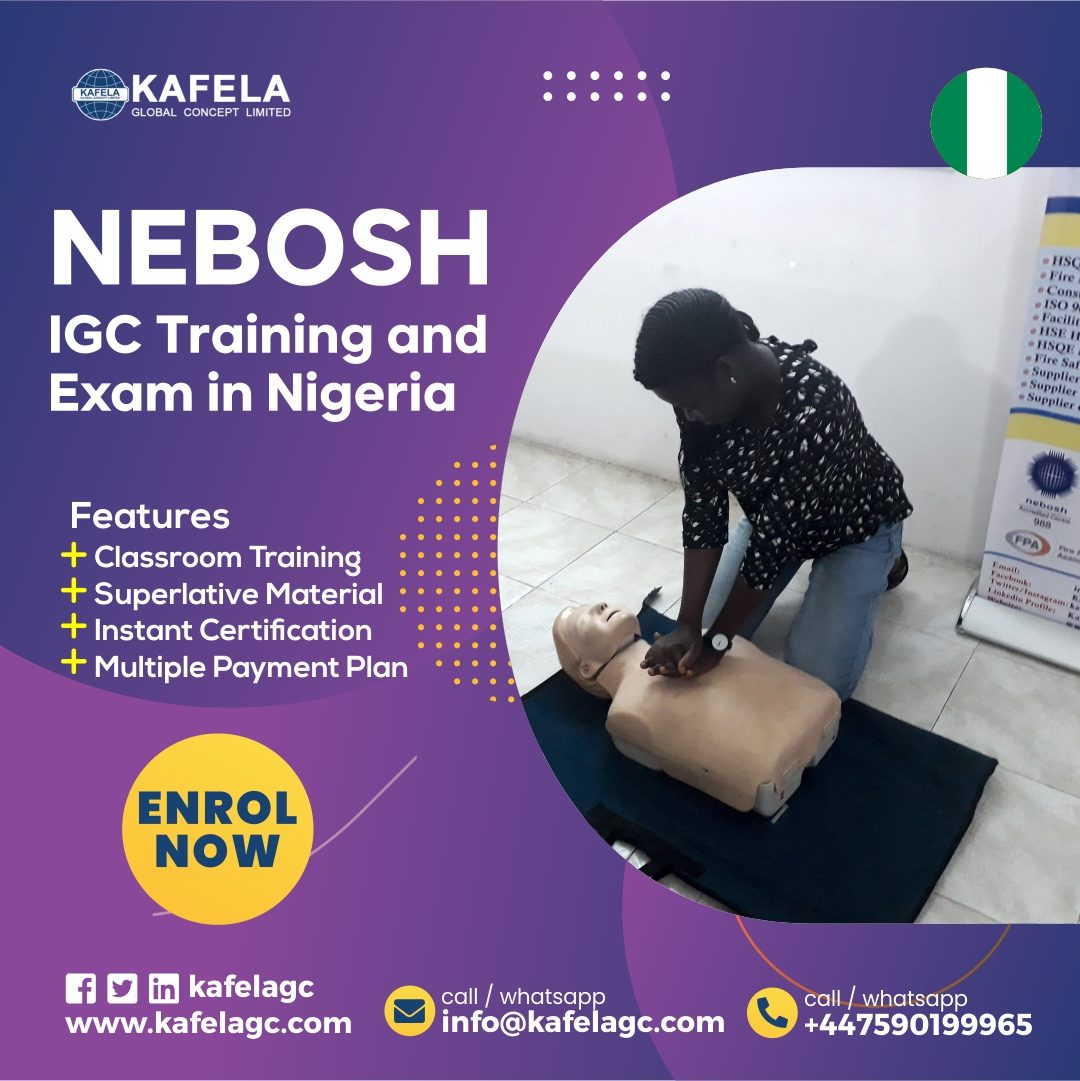 Course Registration
Follow the link to register for the next class now