"I want to say a big thank you Sir for everything. I can never express how much I appreciate your support and encouragement throughout this phase. Other trainers might forget their students but you stood by us all throughout. You are indeed a mentor. I count it a big privilege to know. May God, bless you richly"
Mary-Ann Ogechi Sam-Otamiri.
Via Email dated 23 October 2013 09:16:15
---
I have already commenced discussions with my colleagues on how to win more souls for Kafela. What is required is to create the necessary awareness about Kafela global concept in the Nigeria oil and gas industry. With the quality of the training material and your excellent presentation skills and after course care, not even the sky will be your limit. Good luck.
Nwawu Cornelius Nnamdi
Via Email dated17 October 2013 19:40:06
---
You have not just displayed a high level of professionalism, but also humanitarianism. All your supports and motivation have not gone unnoticed.-


Akinfosile Dare Joseph, ANISP
Via Email dated 8 October 2013 18:30:58
---
It is a good thing seeing Nigerian as a facilitator at least delegates would have a clear understanding of the lectures because of your clean accent as a Nigerian.


Adeyemi Ayuba (IDip NEBOSH,MIIRSM,Grad IOSH)Field HSE . at Midwestern Oil and Gas Plc
Via LinkedIn Mail dated October 24, 2013.
---
Testimony:
Course Provider!!!
Yes, we have so many course providers for the almighty NEBOSH examination but there is none like KAFELA GLOBAL CONCEPT....
Is it the learning atmosphere, or years of experience, or volume of knowledge being passed across, talk less of assignments and Group work.
You need to pass through this epitome of knowledge before you understand me.

Have you been writing NEBOSH for God's know the number of time.
Kindly try KAFELA and you will have a change story.

Chief, very simple, knowledgeable, practicable and down to earth.

Am writing this short lines, in order to appreciate you and the additional knowledge passed across.
I want in simple (minor) and came out loaded.

Thank you KAFELA...
Chief (that's what you are called)
To the Country Coordinator, Mr. Roland- I say thank you for all the arrangements and care and attention given to us, even when we don't deserve them.

You are never tired of our questions and trouble belted at you and that really replenished us and make us stronger.

Thank you once again.


Ojetokun Oluwole
HSE Manager / Chi Limited
---
Kafela Global Concept Limited, is such a wonderful place to get quality and quantitative health and safety training on all fields of health and safety.
I was highly impressed with the quality of training and instructions received at the just concluded training session anchored by Chief Oluwafela(CMIOSH).
I am made bold to say, ``they are my favorites trainers in Health and Safety``.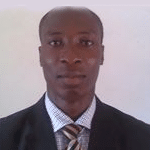 Rowland Gbamis, Evangelist, Church of Christ
Via Email dated 10th December 2016
---
My first contact with Kafela was in October 2014 first online and then one on one. My relationship with her has been cordial till now.
Kafela is simply good. He has a well-coordinated staff. Oluwafela Ajayi is the man at the heart of the affairs of Kafela. He is a man of several parts; he is no doubt very thoughtful. He has strong interpersonal skills and puts a human face to every situation. Fela has a firm grip of what it takes to move his students from lack of understanding to understanding. His taught NEBOSH classes are very practical and so lively. He prefers that mistakes are made and corrected in class. The man is down to earth in terms of delivery on course material. May I also say that he loves that terms of agreement remain sacrosanct. He is indeed people oriented


Kari Misweite Emmanuel, Safety Technician, Century Energy Services Ltd
Via Email dated 11th December 2016
---
Hi Kafela

Thank you for making everything so interesting in the time you have been here.
It was a long wait for the results and when it arrived I was scared to open it. I was over the moon when I saw I passed them all.
I will remember you in the future.
Take care.
Best Regards,


Louise Crous