---
Are you planning to work abroad, taking an international course would be a great help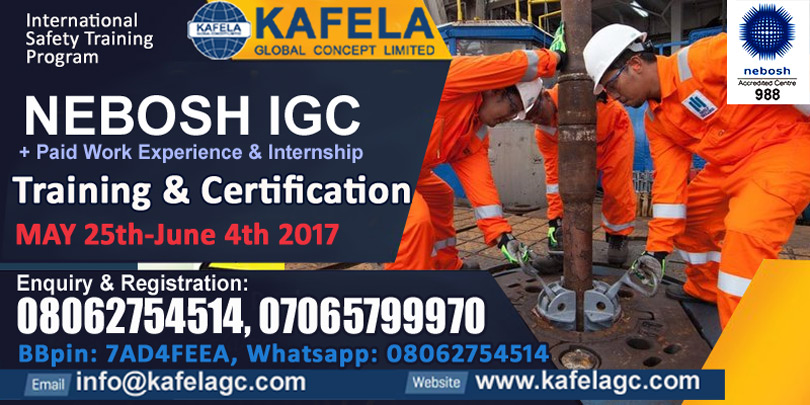 Learner needs to decide whether to take up national or international course. If you are working or planning to work abroad, international course would be a great help and if you don't have many dealings with overseas organizations, national course would be the best option.
NEBOSH is beneficial for personnel's with health and safety responsibilities like supervisors, managers, non-safety specialists, for those who need a grounding & recognized qualification in occupational safety & health. It is also beneficial for those wanting to further enhance their career in the HSE field or for those who wish to enrich their HSE knowledge.
When you attend our May training, we will you the low-down on your new career in health and safety!
Duration
10 days (START May 25, END June 4, 2017)
Available Locations
Lagos
Cost
N230,000 (Covers training, materials, examination, certificates and feeding).
Payment Plan: Pay A Deposit Now and Get on the Course before the Start Date
Enquiry: 08062754514, 07065799970
BBpin: 7AD4FEEA
Whatsapp: 08062754514